COMPANY
LET'S GET TO WORK.
CODEWERK.
COMPANY
LET'S GET TO WORK.
CODEWERK.
OUR MISSION

WE STAND FOR EXCELLENCE IN CONSULTING, DEVELOPMENT,
AND ENGINEERING IN THE AUTOMATION AND IOT ENVIRONMENT
Welcome to Codewerk, the experienced software development service provider that's at home in digitalized industries. Customers in the rail transportation, process, and manufacturing industries value our profound industry knowledge and understanding of their systems that goes far beyond software.
In addition to the practical side of our business, we also foster innovative projects and applications that can change the market. This dual nature is what we're all about, and it creates added value for our customers: disruption meets experience, "grounding" meets a passion for innovation, cloud meets legacy. We'll ensure your success today and accompany you into the future based on values like workmanship, responsibility, on-site value creation, and a long-term commitment to you and your projects.
Are you looking to outsource services? Do you want to supplement your skills and capacities with our special expertise? Choosing us doesn't mean embarking on an adventure with unforeseeable risks: It's a transparent calculation that pays dividends.
Our experts look forward to hearing from you.

Contact us – there's no obligation!
PORTFOLIO

SOFTWARE WITH CREDENTIALS
Software that isn't rooted in industry is just software. Codewerk provides software with context that's fueled by a deep understanding of underlying systems and their connectivity. We focus on where you're at and what we can do for you – in rail transportation, the process industries, the manufacturing industry, and integration in the Industrial Internet of Things (IIoT).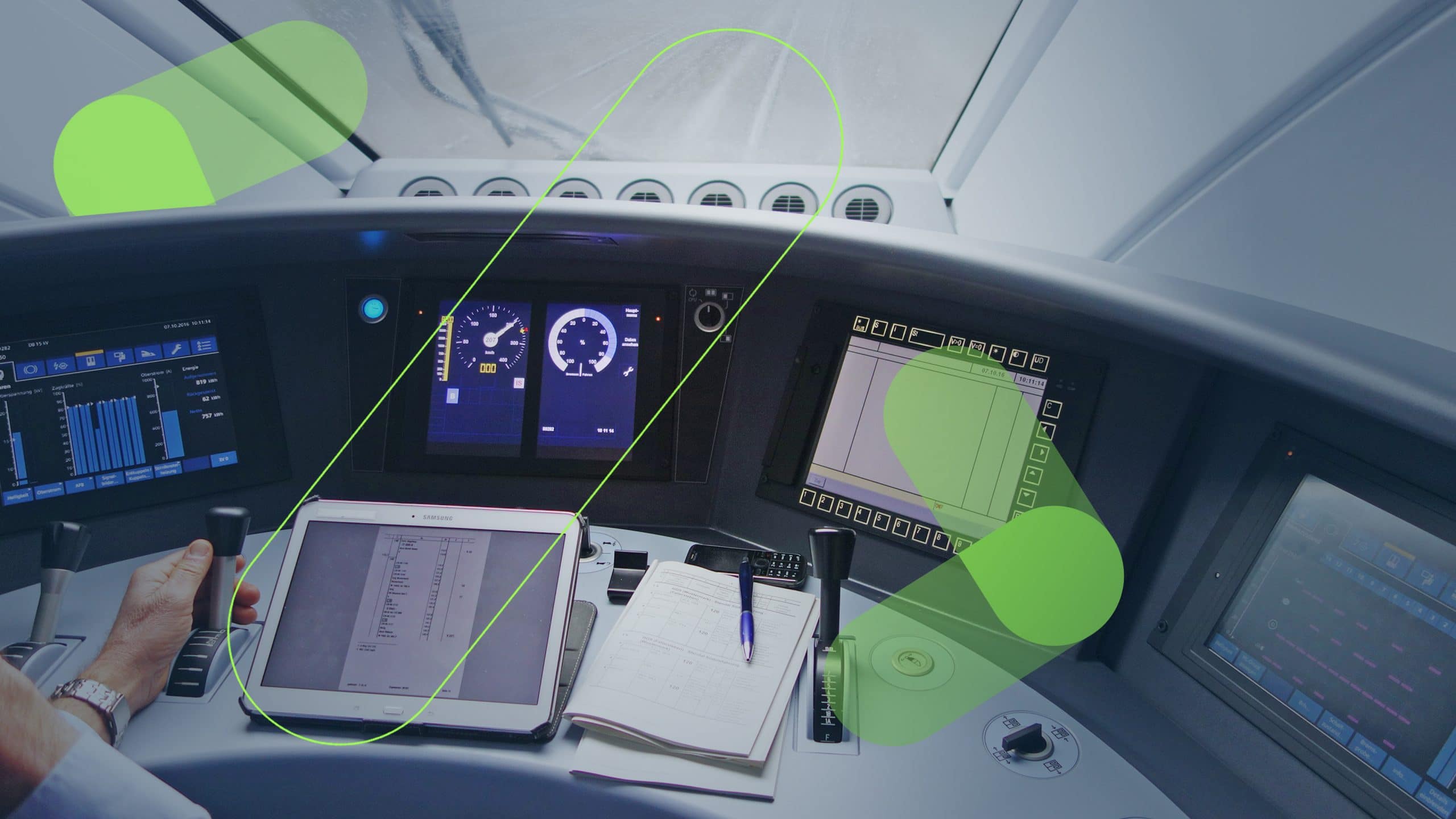 SOFTWARE SERVICES FOR RAIL VEHICLES
Making the mobility transformation a reality: We unite a variety of subsystems to make a functioning whole. We integrate more functionality and flexibility to create future-ready solutions for rail vehicles.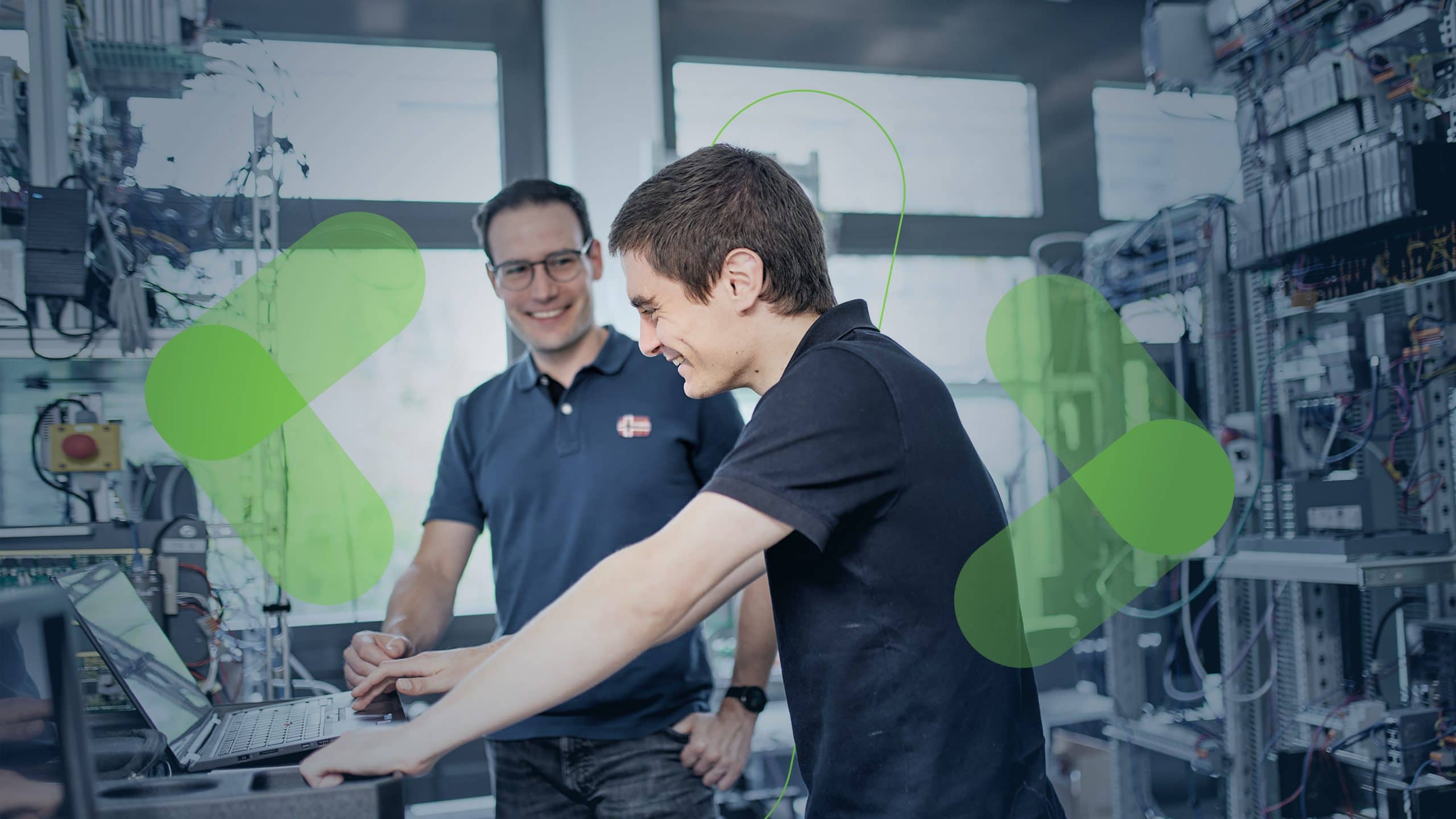 SOFTWARE SERVICES FOR INDUSTRY
Whether it's the integration of components into Siemens process control systems, industrial communication via OPC UA/Profibus, or "refining" data with edge and IoT applications – we bring together all the prerequisites for Industry 4.0.
SOFTWARE PRODUCTS
If you're interested in our finished software products for special tasks, take our ever-growing library for integrating IO-Link components and our comprehensive tool for connecting plants to the cloud as examples. You can buy them from us exclusively or through a flexible use of licenses.
FACTS AND FIGURES

THAT TELL OUR STORY
OUR LOCATIONS

WE'RE THERE FOR YOU: AT FOUR SITES IN GERMANY
AND EVERYWHERE ELSE REMOTELY.
REFERENCES

YOUR PROJECT IS IN GOOD COMPANY.
MEMBERSHIPS

CONNECTED KNOWLEDGE
IN A CONNECTED WORLD.
NO MORE TEARS. PROTECTION FROM WANNACRY AND CO.:

CERTIFICATION ACCORDING TO ISO 27001
The proliferation of ransomware and phishing, including Stuxnet and WannaCry, has brought about a sea change in industry. High-functioning security is essential – especially now with the increase in mobile and connected work in the wake of the pandemic. Without cybersecurity, there's no cloud, no secure interfaces between hardware and software solutions, and ultimately, no successful corporate activity.
That's why since July 2020 Codewerk has had what every serious software developer and provider should have as a matter of course: certification according to ISO 27001, acquired in collaboration with DEKRA, which allows us to ensure continuous information and data security within our company.
Certificate for information security management
ISO 27001 is an international standard whose purpose is to guarantee information security and protection from cyber-attacks and data piracy. Because the standard is specifically geared to flexible corporate activity, it focuses on the implementation of appropriate processes.
ISO 27001: Worth the effort
For companies, implementing the individual steps of the certification process requires extraordinary effort and high expenditures. What's more, certification is valid for only three years, with mandatory annual audits. The hurdle is too high for many. For Codewerk it's a given, because it's ultimately about the long-term improvement of information security for our customers.
The ISO 27001 certification process consists of the following steps:
Information and pre-audit: Examination of the Information Security Management System (ISMS) documentation and a document review verifying completeness and compliance with standards.
On-site certification: Following verification of ISMS documentation (Stage 1), the efficacy of the ISMS is confirmed (Stage 2).
Audit report and assessment: Documentation of the audit and assessment of the management system.
Certificate and seal: After successfully completing the certification process, the company receives its certificate and the DEKRA Seal (with a maximum term of three years).
First surveillance audit: Audit of the practical implementation of the ISMS (after one year).
Second surveillance audit: Repeated audit of the practical implementation of the management system (after two years).
Recertification: Three years after initial certification, steps 2 to 6 are repeated in order to recertify.
The six-fold benefit for Codewerk customers:
Our certification is a win-win situation for our customers. When we optimize our IT security, you enjoy almost the same benefits that we do:
Minimization of economic loss caused by cyber attacks
Minimization of liability risks
Risk minimization in case of loss, thanks to detailed escalation scenarios
Competitive advantage if your customers insist on certification
Internationally recognized proof of your efforts to ensure data privacy
Fulfillment of legally binding industry standards (certification is mandatory, for example, in the power sector)
All the details on ISO 27001 certification are available on the
DEKRA website
.