INNOVATIONS

WE'RE SHAPING THE FUTURE
Codewerk is involved in major national and international research projects.
The next generation of train control will use uniform communication and software standards.
We're helping promote the development of a prototype of an automated tram.
The goal of our efforts is to permanently strengthen rail traffic as a mainstay of mobility. Through software and technology, we want to make key contributions that improve conditions for passengers, operators, vehicle builders, and component suppliers. That's why we're participating in major international research projects. These projects, financed by the BMWK, BMDV, and EU, are aimed at designing rail vehicle technology to meet the challenges of future decades.
MBPLE4MOBILITY PROJECT: MODEL-BASED PRODUCT LINE ENGINEERING AND AUTOMATED TRAIN OPERATION
PROJECT GOAL:
The automation of rail transport is extremely important for future mobility. It requires the ability to deal with a wide range of variants during the development process. The goal of this project is to combine the approaches of model-based system engineering (MBSE) and product line engineering (PLE) to form model-based product line engineering (MBPLE) and to apply and test MBPLE in development processes for automated train operation (ATO) systems.
OUR CONTRIBUTION:
We're investigating approaches for depicting model-based interfaces for systems involved in automated train operation. Using the newly designed MBPLE development processes, we're implementing an adaptive communication bridge between automated train operation and vehicle control equipment based on a real-time, visualized platform. Our prototype will enable communication between different standards. The most important innovation is its universal use, regardless of automated train operation and vehicle control variants.
For a project overview, see page 39.
Would you like to know more about visualization approaches in the vehicle control system?
In our white paper, we analyze the most future-ready approaches available on the market. Take a look.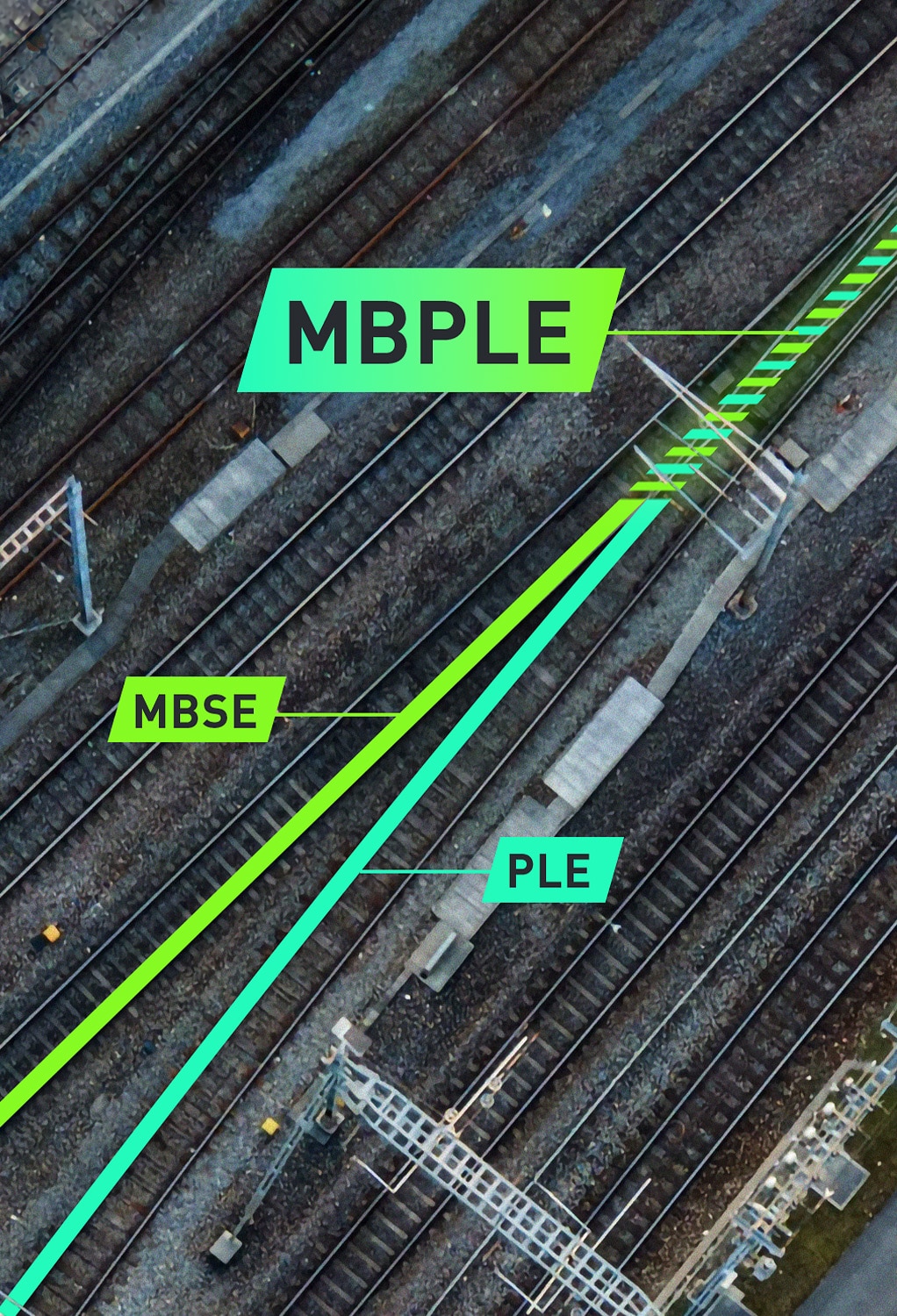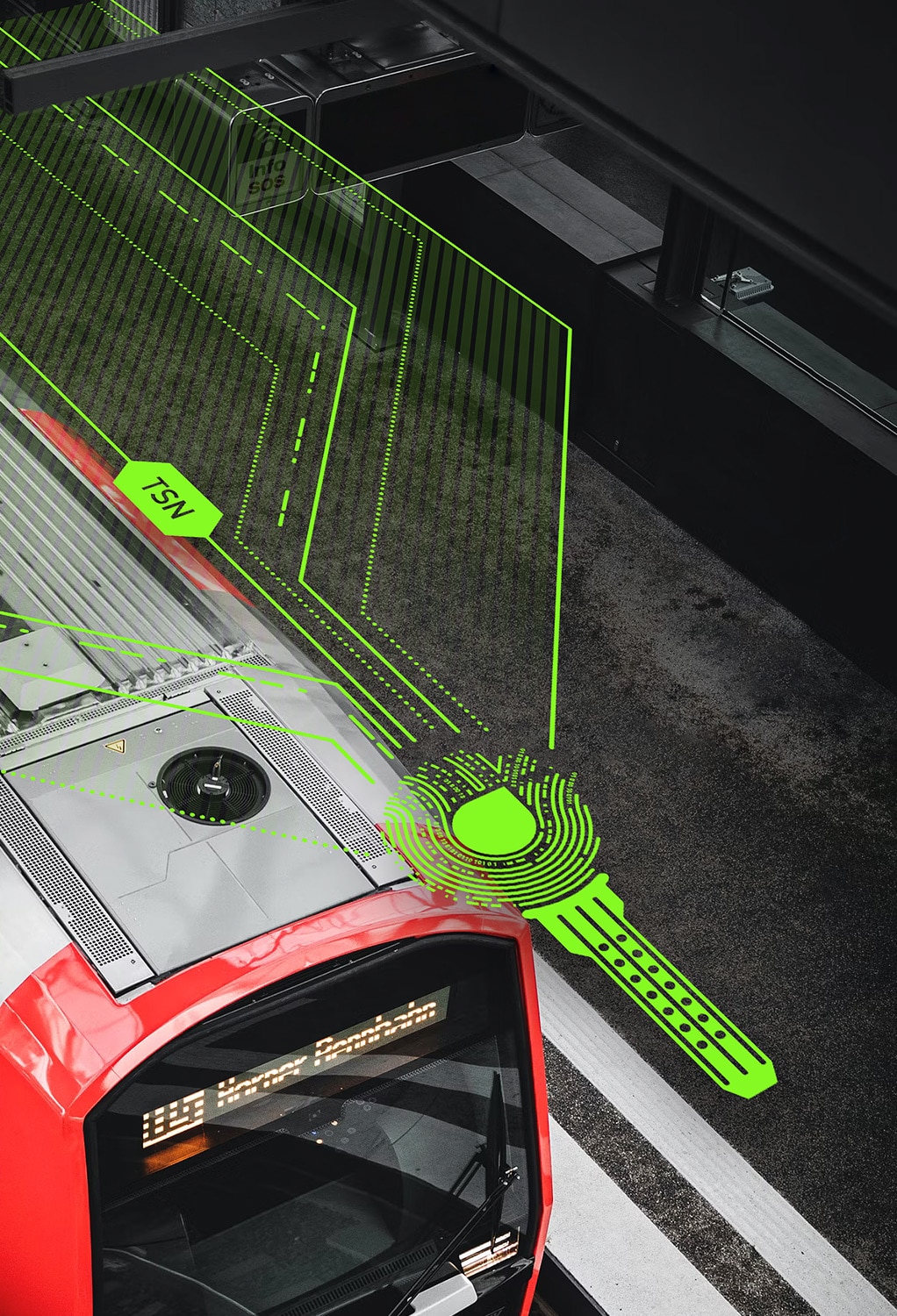 PROJECT GOAL:
The purpose of the EU's CONNECTA project is to meet an entire range of goals using a totally new architecture for the train control and management system (TCMS) that reduces weight by reducing cabling, increases availability, boosts capacity thanks to the possibility of coupling different vehicle types, and saves money on engineering, integration, and approval.
OUR CONTRIBUTION:
For our customer Siemens Mobility, we're helping to develop the next generation TCMS based on new communication standards and software concepts.
We're defining, implementing, and testing interfaces for the Functional Open Coupling. This contributes to European standardization, for the purpose of ensuring not only that vehicles from different series and even different vendors can be mechanically coupled, but also that coupled vehicles can be operated in passenger service.
Implementation of the Functional Distribution Framework extends the system boundaries of the TCMS environment and opens up new opportunities for software design in the rail sector. As part of CONNECTA, we're defining and integrating communication interfaces and protocols in order to make distributed software for train control a reality.
In particular, we're helping to implement deterministic and real time-capable communication in the TCMS based on TSN standards. We're integrating new configuration and engineering approaches and building on demonstrators as proof of the practical feasibility of the new, standardized network infrastructure. In the future, this will allow us to position networks and applications that were previously separate on a shared infrastructure. We continue to investigate the Drive-by-Data approach as a way to implement security-related features based on TSN communication while using less cabling.
To learn more about the project, click here.
PROJECT ASTRID: AUTONOMOUS TRAM IN DEPOT
PROJECT GOAL:
The goal of this project sponsored by BMDV is to design a fully automated tram depot based on an automated tram and a digital depot. With Verkehrsbetriebs Potsdam (ViP) serving as the example, the project's technical feasibility is being demonstrated on the basis of autonomous service operations, such as running trams through a washing bay and onto a siding.
OUR CONTRIBUTION:
Autonomous processes need data. Our contribution to the project is to design a cloud-based DataHub. The implementation of the DataHub as a prototype makes a central data hub available for autonomous service operations. The DataHub provides all the necessary data – whether for on-board status acquisition, for communication between a trackside depot management system and an on-board automated train operation system, for transmitting video data, or for deploying the on-board digital map.
To learn more about the project, click here.