TURCK REMOTE IO FOR SIMATIC PCS 7

FROM CHANNEL TO DIAGNOSTICS – EVERYTHING INTEGRATED WITH TURCK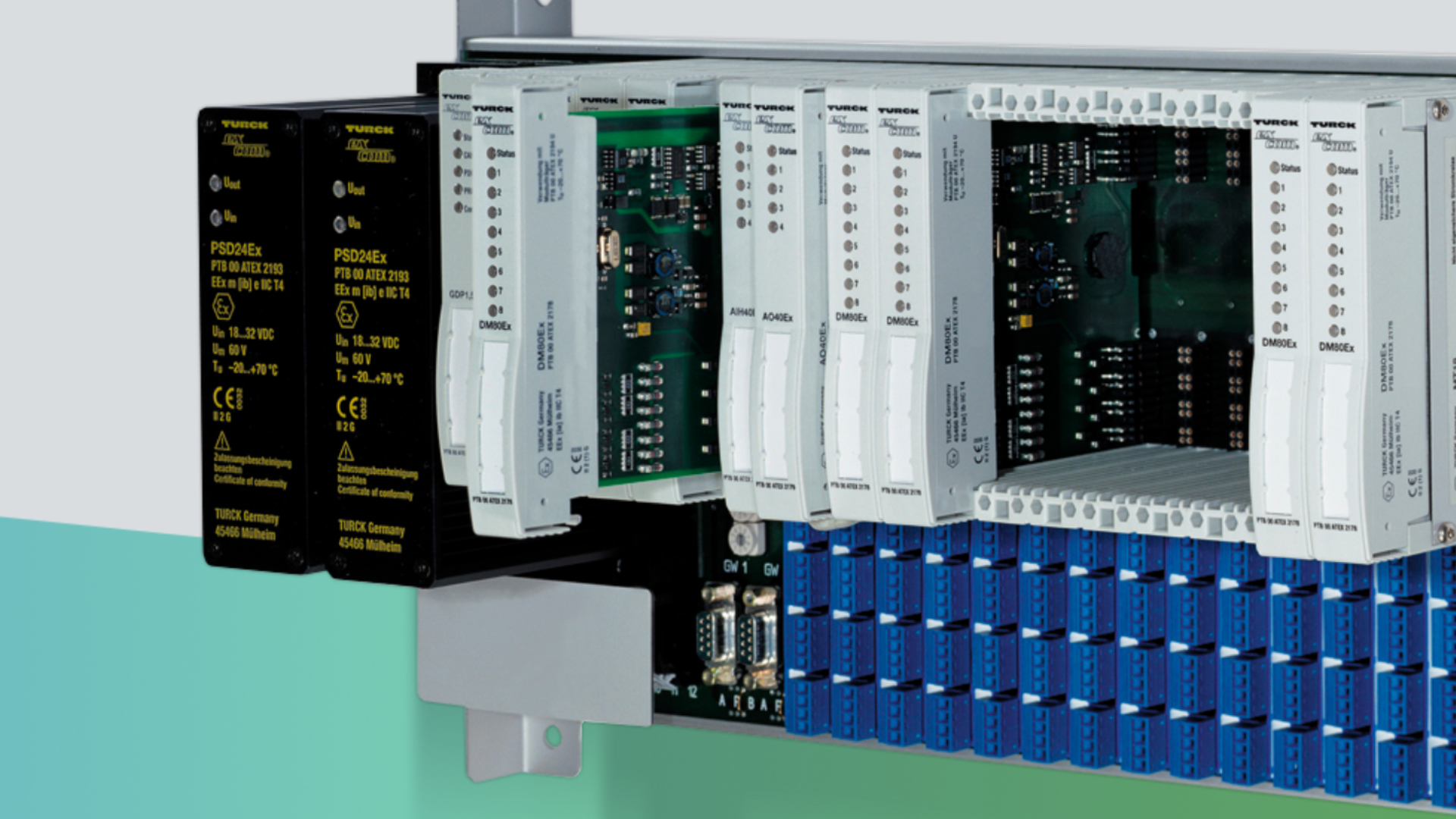 THE CHALLENGE: ​
In the process industries, modular TURCK IO systems are established in a wide variety of applications on the field level. In most cases, this requires integration in the process control system. The challenge until now has been the time-consuming and resource-intensive engineering necessary for the integration in Simatic PCS 7. What users need is process, availability, and diagnostic information without an extra outlay for configuration and programming.
THE SOLUTION:​
Our close collaboration with TURCK has resulted in our "TURCK Remote IO for Simatic PCS 7" library, which greatly simplifies the integration of TURCK field devices in the process control system. To develop the product in strict accordance with our partner's requirements, Codewerk analyzed and documented every possible step that would be necessary for system-compatible integration. Based on the results, we developed customized channel and diagnostic function blocks for PROFIBUS and PROFINET. In coordinated load tests that were specified in the test protocol, the function blocks were then checked to determine whether they met the requirements that were initially defined. Since completion of the project and its release by TURCK, the library has become a permanent part of our portfolio.
THE CODEWERK FACTOR:​
When many years of experience as a Siemens add-on partner are combined with the expertise of a proven product manufacturer, challenges are suddenly transformed into efficient solutions for end users and system integrators. Our jointly developed function block library is available off the shelf to anyone who wants to integrate a freely scalable number of TURCK field devices in Simatic PCS 7. And as a standard feature, we ensure stress-free commissioning and seamless lifecycle support.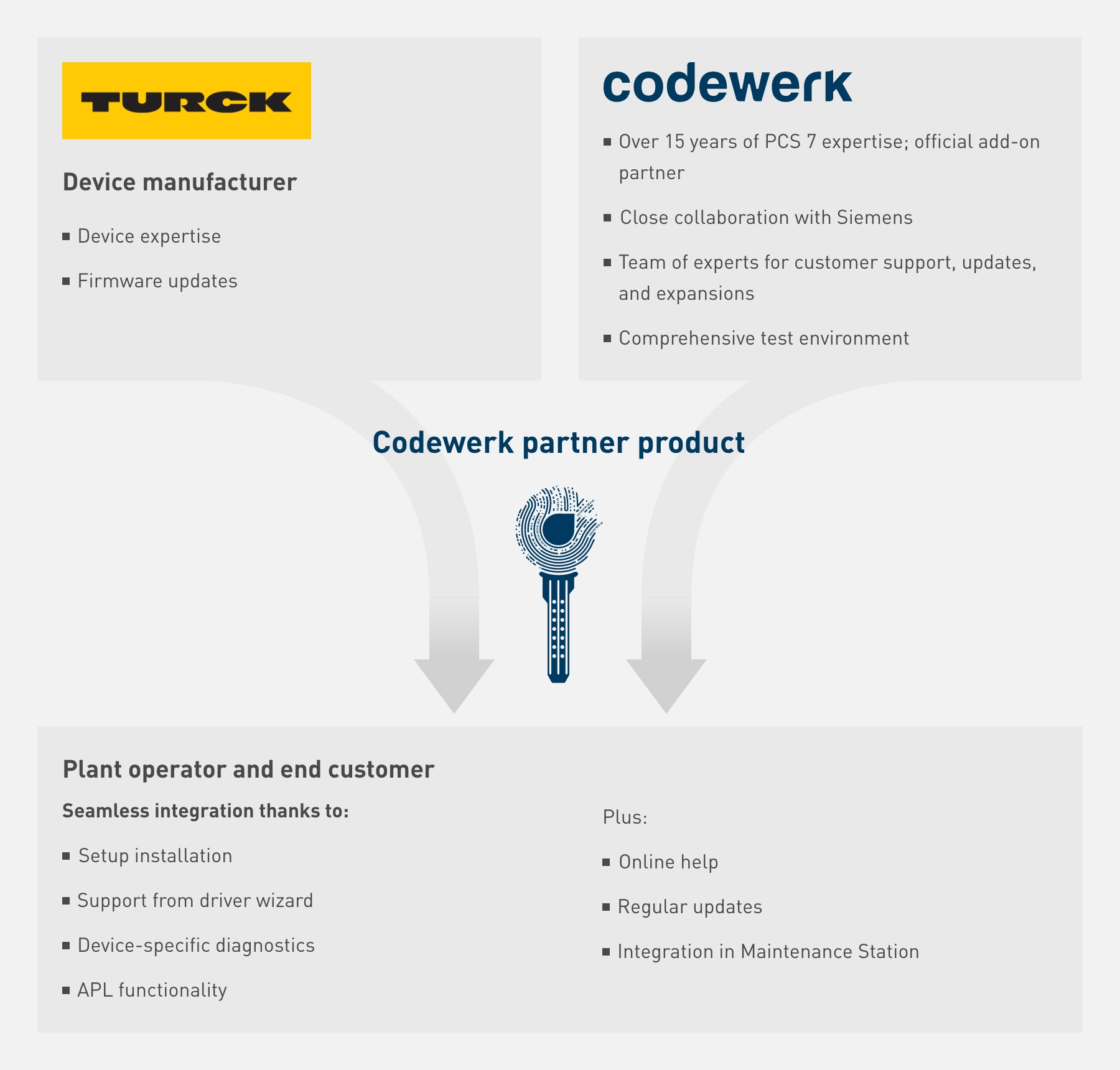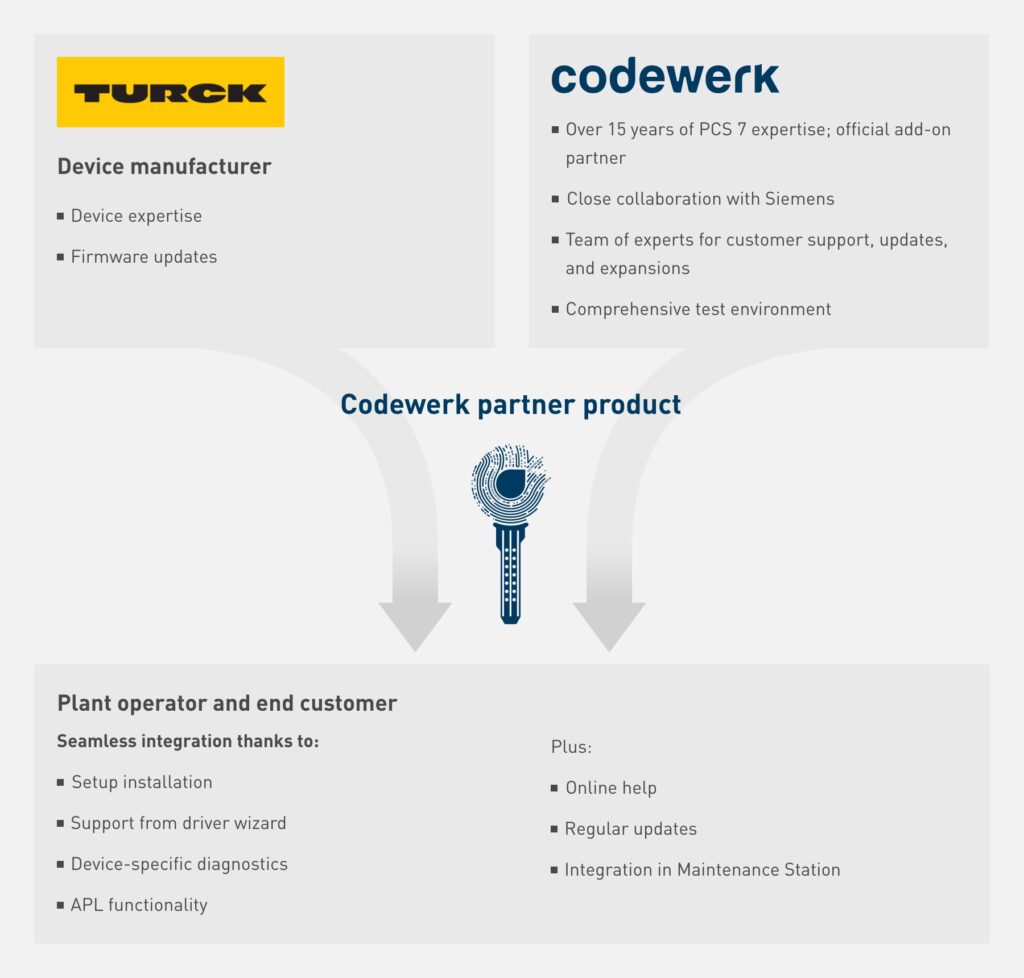 Seamless commissioning and updates
Reduced engineering costs
Fast help, including when it's urgent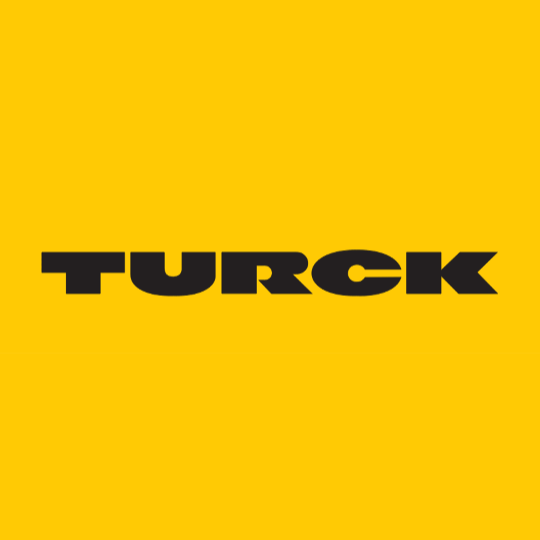 Above all, the manufacturer-specific diagnostics and comprehensive features of the channel function blocks provide real added value for engineering and operation. Thanks to the partnership with Codewerk, our customers are also in good hands when it comes to services like lifecycle support and commissioning support.
Peter Praske | Head of Product Management Process Automation Systems | Hans Turck GmbH & Co. KG