FOR THE SWITCHING CHIP PORTFOLIO OF ANALOG DEVICES

PROFINET ON BOARD – INCLUDING "OVER TSN"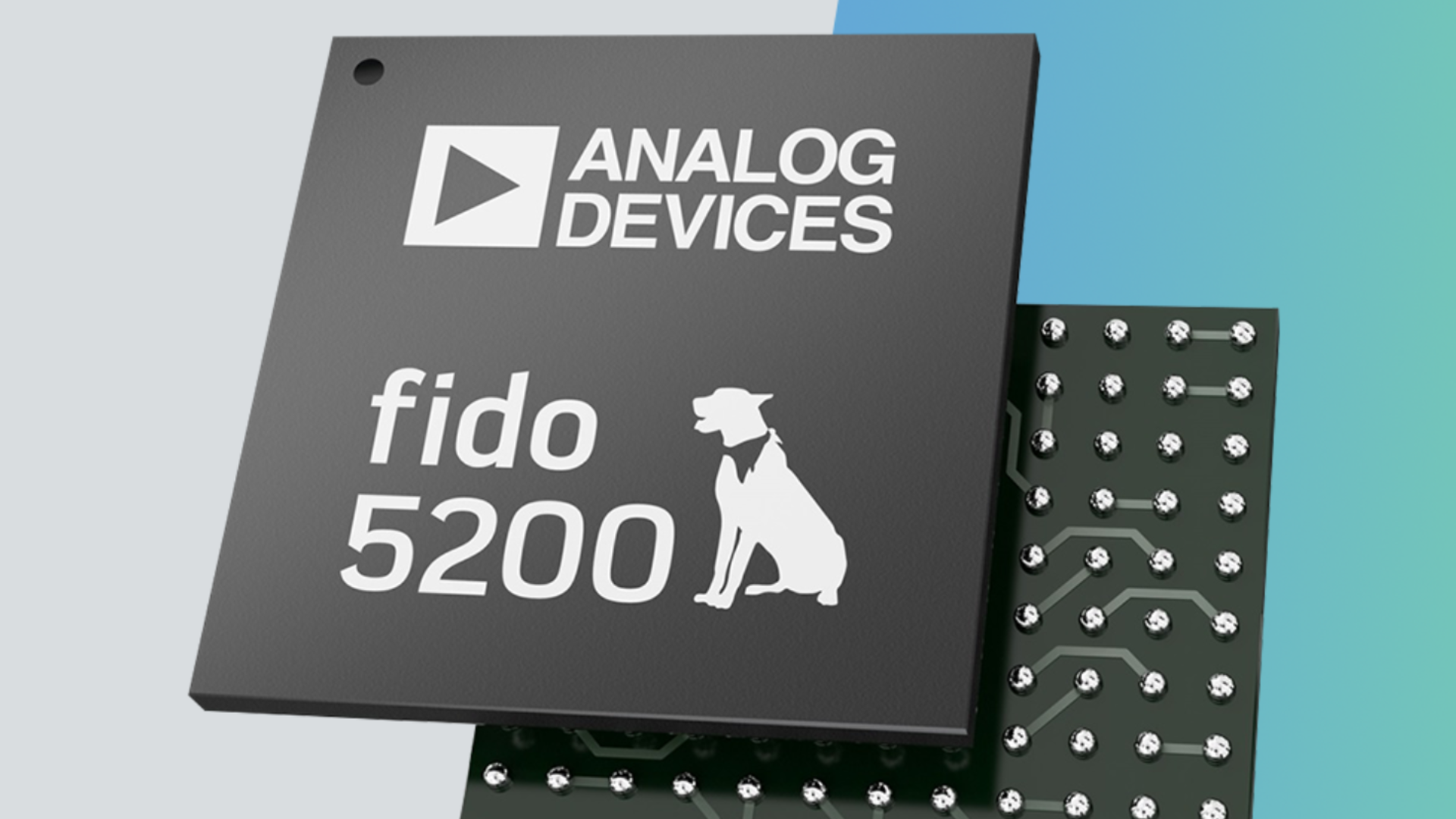 THE CHALLENGE:
Analog Devices, a global manufacturer of semiconductors, wants to expand its portfolio of multiprotocol Ethernet switching chips. The goal is to provide even broader support for the PROFINET industrial fieldbus protocol and the associated product certifications. This requires profound expertise in existing solutions and standards as well as bleeding-edge technologies.
THE SOLUTION:
Our collaboration included supplementing PROFINET support with isochronous real-time (IRT) support for existing hardware. In this case, we worked closely with Analog Devices to analyze integration options and expand the existing code basis as needed. Key factors in the success of the product certification were the excellent collaboration with the customer, coordinated test runs, our extensive device base, and our PROFINET certification expertise. We also needed to demonstrate how the future PROFINET-over-TSN concept can be integrated in a new switching chip generation. We did this by implementing the first-ever integration of a PROFINET-over-TSN-capable stack on Analog Devices' new hardware generation.


THE CODEWERK FACTOR:
We were able to combine extreme flexibility, close proximity to the customer, and a comprehensive test, development, and certification infrastructure in one complete, powerful package. This also made it possible to respond professionally to changing requirements and spontaneous challenges that normally arise only in later phases of development or during product certification. Thanks to our expertise in existing systems and new technologies like PROFINET-over-TSN, we can offer multifaceted support from a single source.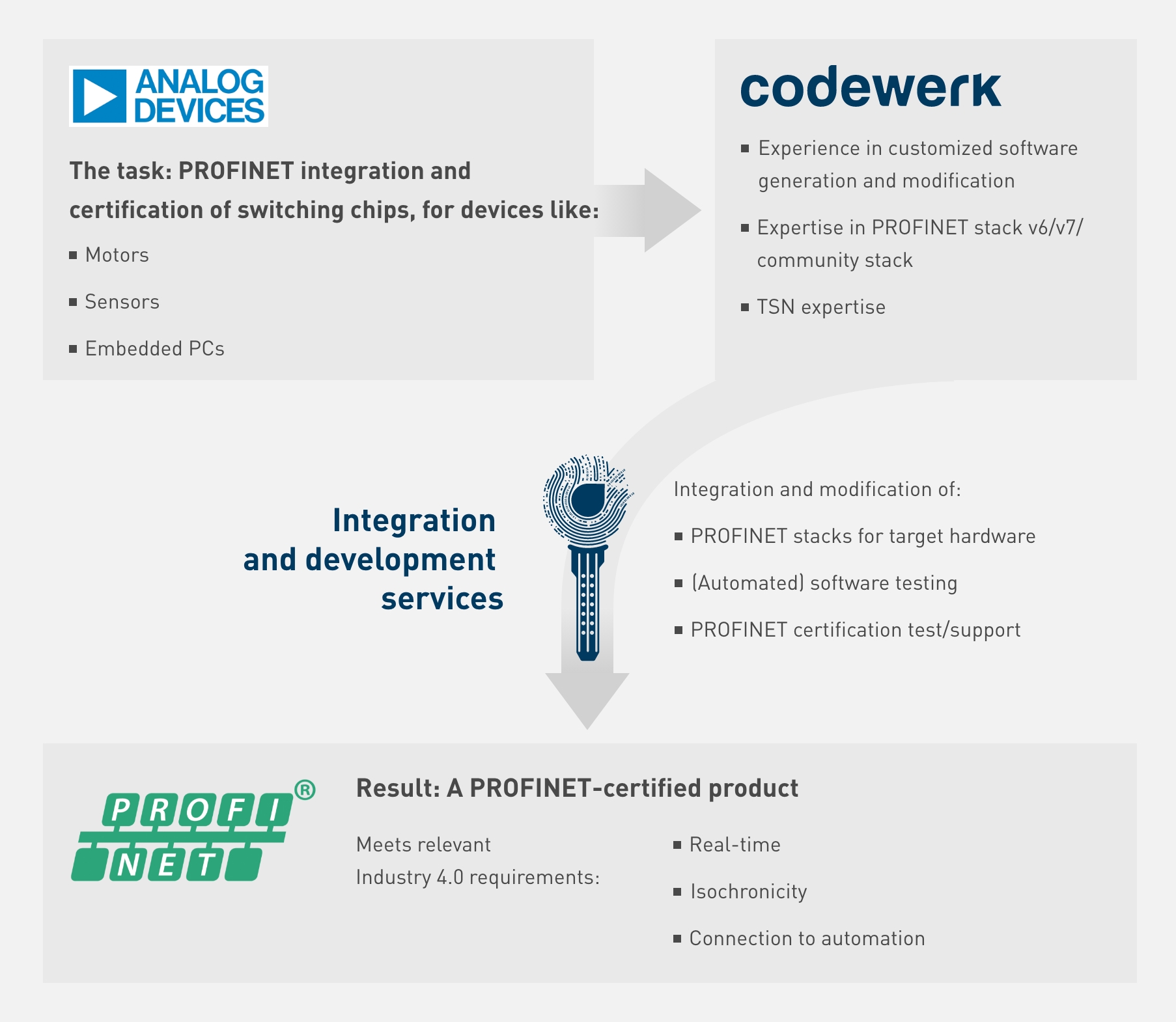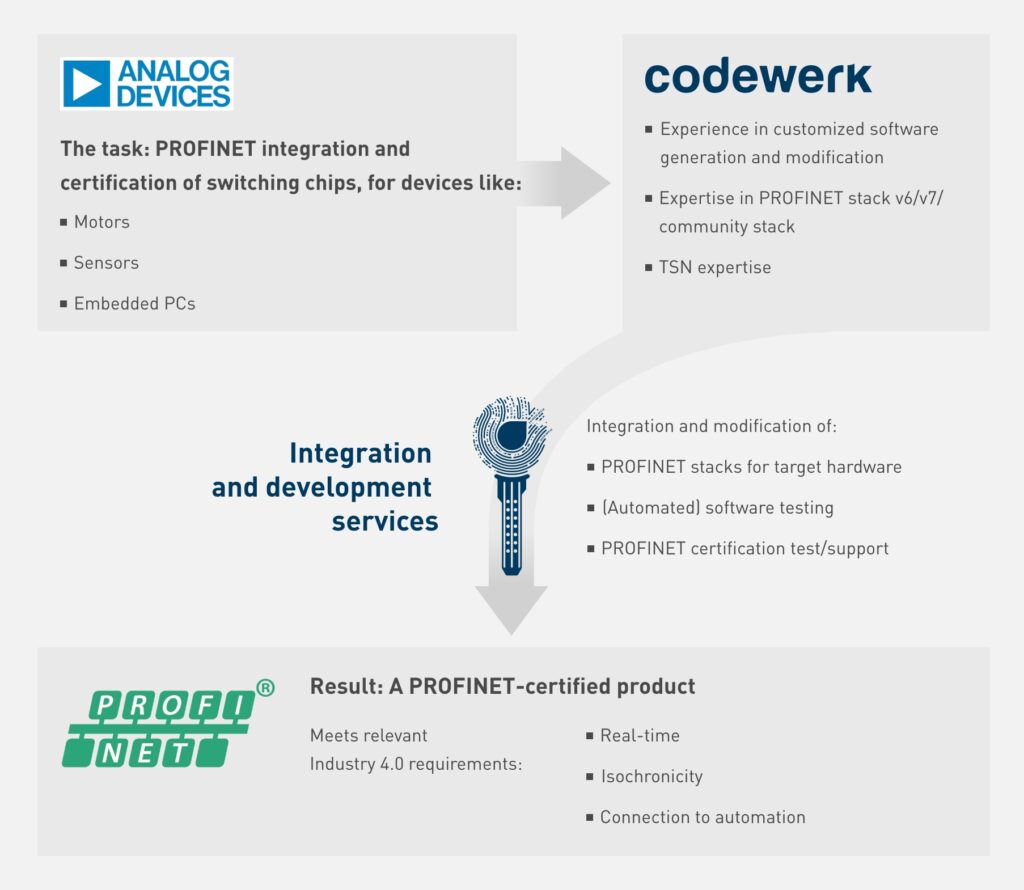 Grow faster - because your market is getting bigger
Simply let it be done - thanks to our device base
Always well supported - even with changing requirements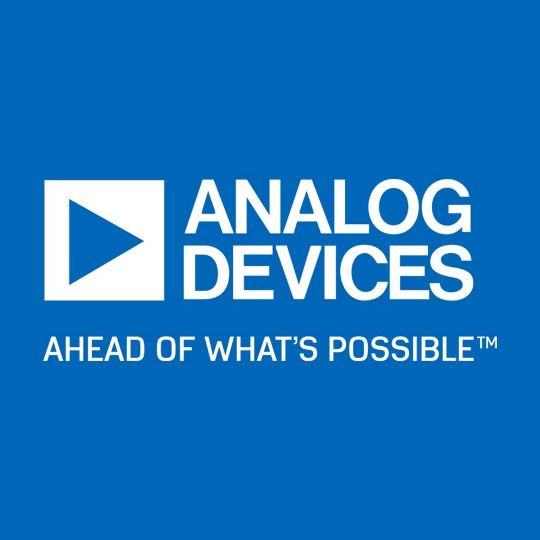 We are deeply impressed by the knowledge, determination and spirit Codewerk brings to the table